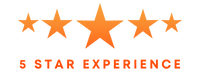 Reliable Partner for Bozeman Limo | Bozeman Transportation | Bozeman Shuttle Lone Mountain Limo
Lone Mountain Limo has been the top leader of private transportation throughout Gallatin Valley. Our team is fully licensed and insured, and all of our Chauffeurs are also background screened and drug tested to meet the top safety requirements.
We want to be your choice of Bozeman limo or your trusted Shuttle to Big Sky transportation service and Big Sky shuttle services.
Lone Mountain Limo Services
We offer prompt, professional Bozeman airport transfer services to get you to and from the airport on time. Our drivers are experienced and knowledgeable about the area, ensuring a smooth and stress-free journey.
Lone Mountain Limos' drivers are known for their welcoming attitude and ability to deliver exactly what our clients need—including luggage handling in certain scenarios. We also work hard to keep our vehicles clean and well-stocked with amenities. That is why our team has been the best for Bozeman Limousine needes.
We provide reliable corporate transportation services for businesses of all sizes. Our fleet of vehicles can accommodate small and large groups. Moreover, our drivers are professional and courteous.
We offer elegant and reliable wedding transportation services to make your special day even more memorable. Our vehicles are well-maintained and our drivers are experienced in providing top-notch service.
City Tours
Explore the city in style with our guided city tours. Our knowledgeable drivers will take you to all the top attractions and hidden gems, giving you an in-depth look at the city's history and culture.
Special Events
From concerts and sporting events to proms and graduations, we provide reliable and safe transportation for all types of special events. Our drivers are experienced in handling large crowds and getting you to your destination on time.
Long Distance Travel
We offer comfortable and reliable long distance travel services to get you to your destination safely and on time. Our drivers are experienced in long distance driving and our vehicles are equipped with all the amenities you need for a comfortable journey.
Concierge Delivery
Lone Mountain Limo offers premium concierge delivery services, ensuring that your packages and items are delivered with the same care and attention as our luxury transportation services.
Adventure Tours | Scenic Tours
Lone Mountian Limo helps you to explore the vast landscapes, rich history, and friendly locals of Montana. This beautiful state has so much to explore. Join our team on a tour of some of Montana's most fascinating sights and experiences. Or let us know where you would like us to take you to.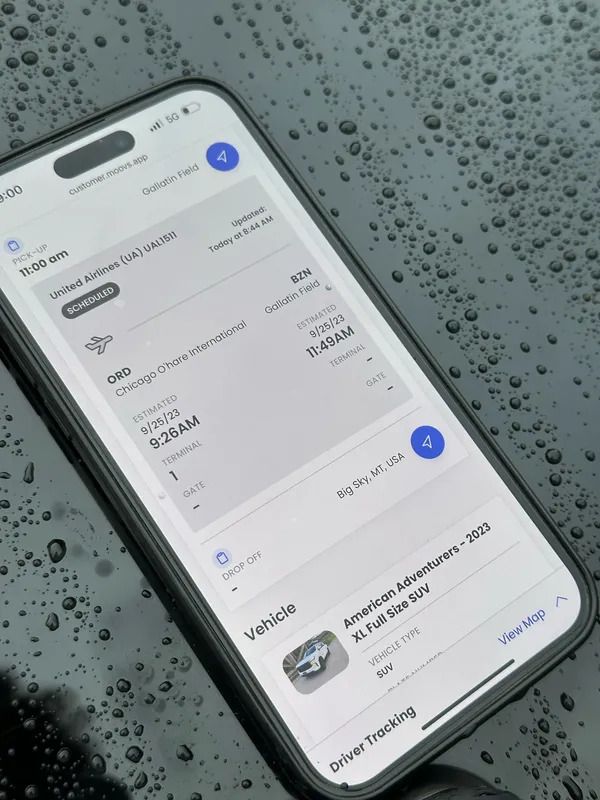 Flight/Driver Tracking Service
With our Bozeman limo service, we offer prompt, professional airport transfer services to get you to and from the airport on time.
Our Dispatch, Drivers, Manager, and meet and greet team track your flight, so you never have to worry about flight delays.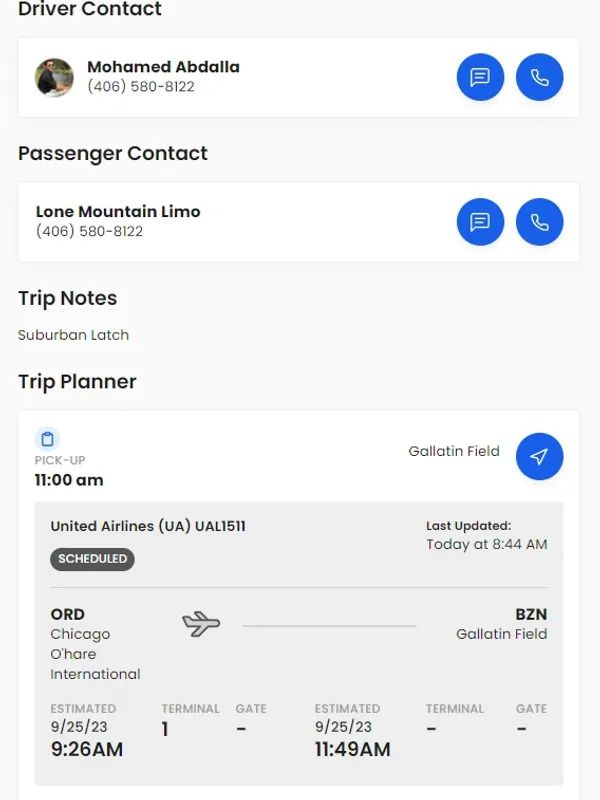 Live Update Service
Every reservation comes with live updates of your driver, vehicle information, location, and 24-hour customer service. So whether you are looking for a shuttle to Big Sky, Bozeman Limo service, or transportation to Bozeman Airport, you can track your driver.

What our customers are saying

super accommodating
I'm so glad I booked Lone Mountain Limo to help transport some family during my wedding weekend. My family absolutely loved Mohammed and he was super accommodating with some schedule changes!
- Kristen Wells Griffith - 9/23/2022

Great Prices
We use Lone Mountain Limo regularly and could not recommend them more. Professional, punctual, nice vehicles and great prices.
- David Clark - 2/23/2022

Wonderful experience!!!
Wonderful experience!!! My wife and baby boy Hudson (6 months) rode with Brandon from the Sage Lodge through Yellowstone all the way to Victor, ID. The only experience was incredible. Brandon was a joy to ride with. He made great conversation, drive very carefully to make sure Hudson was safe and stopped to take pictures for us. I cannot recommend Lone Mountain Limo and Brandon enough!!
- Dirk Watters - 7/23/2023
Ready to get started? Book your ride today
Our airport shuttle service is designed to ease your mind during your trip to and from the airport. We sincerely hope that you'll be our guest during your next trip.